Top 5 Best Neighborhoods In Arlington TX Real Estate
Posted by Chad Smith on Monday, June 3, 2019 at 8:00 AM
By Chad Smith / June 3, 2019
Comment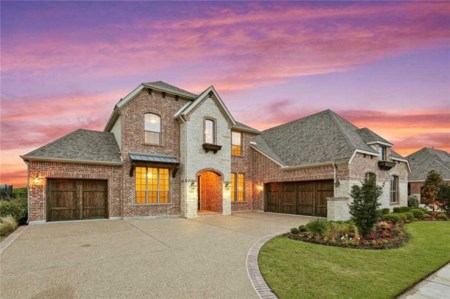 Arlington is a city in Texas within the metropolitan area of Dallas and Fort Worth. It's known for being the home of two of the state's most popular sports teams, the Dallas Cowboys and the Texas Rangers. It is also known as a great place to live, thus homes in this area are coveted by both home buyers and property investors. In fact, the city is notable for having some of the most affordable homes in the United States.
If you're looking for homes for sale in Arlington TX, then know that the city's real estate market consists of approximately 135,004 homes or apartments with a median cost of $192,090 (for single-family homes)
Where Can You Find the Best Homes for Sale in Arlington, TX?
When house-hunting, your first consideration should always be the neighborhood. The area you choose will determine the quality of life you and your family can enjoy. Below is a list of the top neighborhoods that you should check out when shopping for a home. The right neighborhood can make a huge difference in ensuring your family's comfort.
Deer Creek
If you are looking for mid-sized homes at a reasonable price, homes for sale in Deer Creek is a great option. This community was built in 2004 and completed in 2013. It is a safe, secure, and beautiful neighborhood, ideal for raising a family. The average home price in Deer Creek is $280,000 for a 2,600-square feet property.
Twin Hills
Twin Hills is a beautiful community located in the suburbs of Arlington. It was developed by a local builder, John Houston Custom Homes. This charming spot has drawn the attention of many home buyers looking to get settled in a more central location. The average price of a home for sale in Twin Hills is around $350,000 for a home measuring 2,600 square feet.
Ballpark Estates
Ball Park Estates is one of the best neighborhoods in Arlington, as it is located within the CBD (central business district) area. A majority of the homes for sale in Ballpark Estates you can find in this neighborhood are single-family homes averaging 1,900 square feet in size. Typical houses have two to three bedrooms, and there are also townhomes and condominiums on offer for those who prefer these types of housing. The average price per square foot is $196, although most single-family homes are priced at approximately $365,000.
Rockingham Estates
The location of Rockingham Estates makes it one of the most sought-after new developments in Arlington. Its location within the Mansfield-ISD area gives residents access to some of the best schools in the city, along with various shops and entertainment destinations. This development offers homes measuring 2,900 square feet or more. Most of the Rockingham Estates homes available have three to five bedrooms with an average price of $385,000.
Viridian
Viridian is simply one of the most desirable neighborhoods in Arlington TX as this master-planned community is the only one to meet the Audubon Gold Signature Standards. The large-scale community consists of 500 acres of open space, along with an additional 500 acres made up of rivers, lakes, and wetlands. Aside from the lakes and protected natural areas, there are also plenty of trails and playgrounds. Since it's just a short drive to and from Fort Worth or Dallas, residents have easy access to modern conveniences. Apart from the natural environment and great location, Viridian provides a wide selection of home options. You will find three- to five-bedroom homes for sale in Viridian averaging 2,800 square feet for the price of approximately $470,000. From custom-built homes by prominent designers to single-family homes and townhomes, you will undoubtedly find your ideal property in this neighborhood.
Ready to begin your house buying journey?
Contact the Chad Smith Team. We're a team of veteran agents with specific experience in Texan communities.